Anday Ka Halwa | Egg Dessert | How To Make Anday Ka Halwa | Egg Sweets – Zoobia Farooq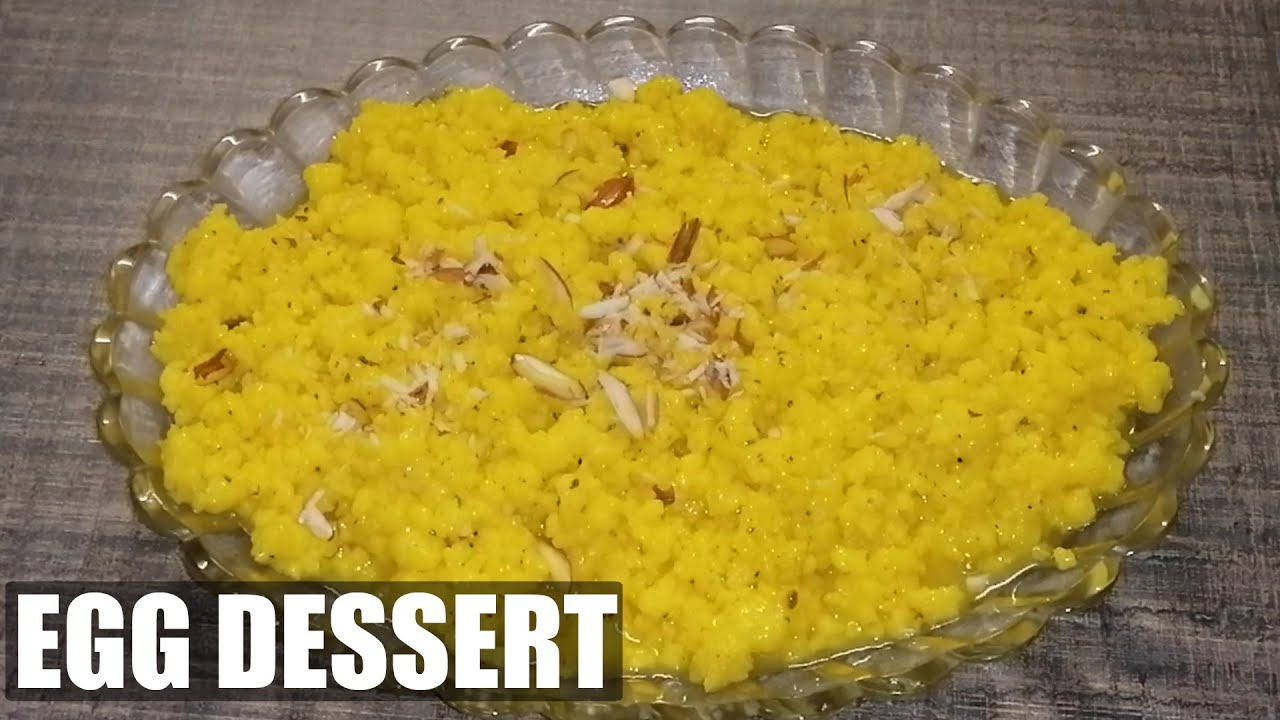 Easiest egg dessert that you can make at home in under 30 minutes time! All you need is egg, milk, sugar, and a Pan! Nothing fancy, but it's a nice emergency food in case you are starving like shit and need something to dump into your mouth that actually taste good and fill your tummy at once! Recipe is Creme Caramel Custard / Egg Pudding / Leche Flan /Purin …which is international favorite dessert item. This is really very easy to make and an actual healthy dessert for ur kids. You can make this yummy good looking dessert for your kids Tiffin box as a side dessert, for kid's Party dessert..
It can be served as back to school dessert after taking meal or as evening snacks and also for toddler…!
Ingredients:
-Eggs 6
-Ghee ¼ cup
-Sugar 8 tbs
-Milk 2 cups
-Yellow food color ¼ tsp
-Cardamom powder ½ tsp
-Nuts (Raisins, cashew nuts, almonds) as required
-Kewra water or Rose water 1 tsp