Firni Recipe | How to make Firni At Home | ZOOBIA FAROOQ – Zoobia Farooq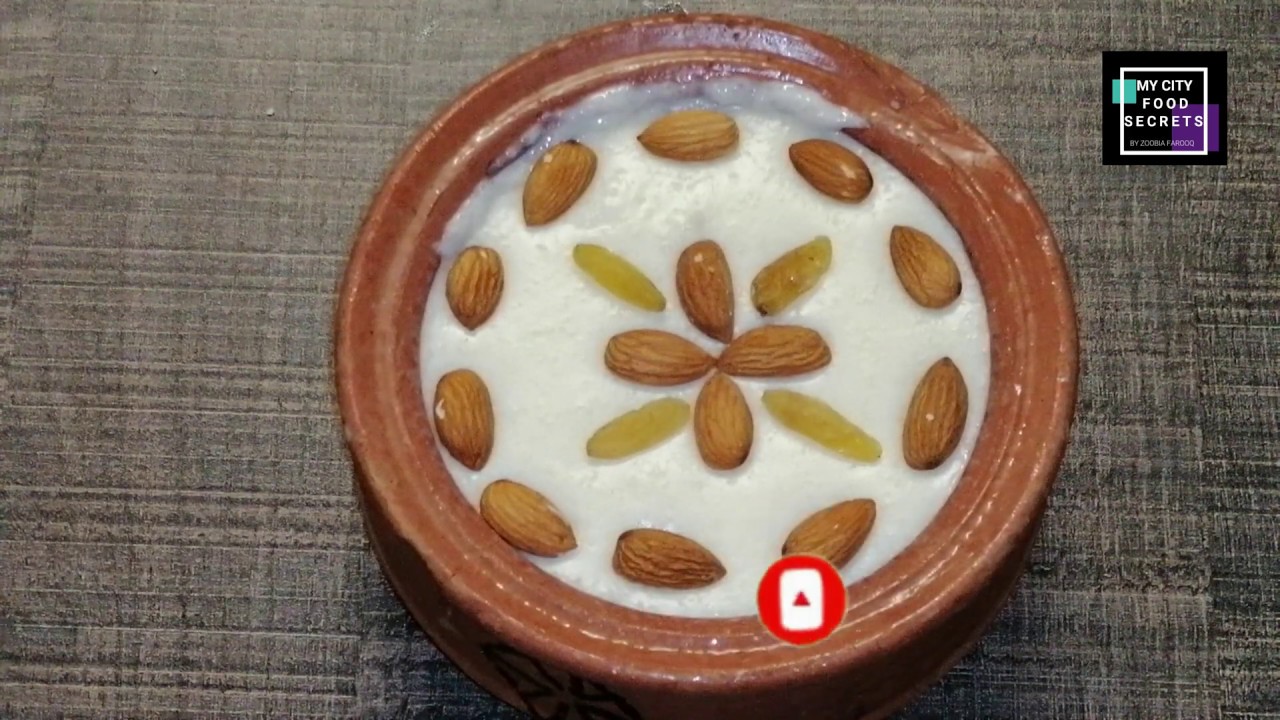 Yummy Phirni recipe that is super quick and very easy to make. Also known as Firni by some, this is made with rice and milk as the main ingredients. Do try this Phirni recipe at home and let me know in the comments below on how they turned out. Phirni (firni) recipe: after testing various proportions of rice to milk, milk to sugar, as well as testing with different types of rice, we have finally settled on a phirni recipe that is quick and easy to make, but tastes exactly like the phirni we have eaten in our favourite Mughlai eateries in Pakistan such as Zoobia, etc. This phirni is made with very simple ingredients—rice flour, whole milk, sugar and flavouring agents (we are using saffron or zafran in our phirni). Our version is made without any condensed milk or mawa because we found that they don't make any noticeable difference to phirni. We also like our phirni to be creamy and plain, so we have left out any additional garnishes. Different parts of India and pakistani have their own types of phirni—Punjabi phirni and Kashmiri phirni are especially well known. This particular style of phirni is popular in Mughlai eateries in Pakistani. No biryani meal is complete without a phirni dessert. Enjoy this recipe and if you give this a try, let us know how it turns out!
Ingredients
– ½ cup of long grained rice
– 1 cup of sugar
– 1 litre of milk
– 2-3 pinch of grounded green cardamom
– dry rose petals
– finely chopped pistachios
– finely chopped almonds
Method
– Soak long grained rice and later grind it into course mixture.
– In a pan add the course mixture, sugar and milk.
– Switch on the flame and keep stirring until the milk reduce to half it's quantity.
– Add freshly grounded green cardamom.
– Take shikora and add the phirni in it.
– Garnish it with dry rose petals,pistachios, almonds strands.
– Refrigerate it for 1 hour.
– Phirni is ready to be served
My City Food Secrets is about tasty delicious food recipes that can be made easily at home and ideas on making delicious recipes with limited and available resources in kitchen. Every recipe described in easiest way so that you can cook your food without any difficulties. My recipe mainly from Pakistani cuisine and my delicious recipes from other cuisine Here I share all type of recipes like Pakistani, Italian, South Pakistani, North Pakistani, Chinese, restaurant style, Snacks, quick and easy recipe and many more recipes in very easiest way.Check out these delicious recipes try them out yourself and let me know how they come out for you.Here is your step by step guide to the perfect Recipes Do support and subscribe to the channel. In this video I will share my favourite recipe because it is yummy and delicious! let me know in the comments how did you like it! Please Subscribe Our Channel For More Videos: __/LINKS_
YOUTUBE: https://www.youtube.com/channel/UCu7I…
Facebook Page : https://www.facebook.com/mycityfoodse…
Twitter : https://twitter.com/FarooqZoobia
Tumblr : mycityfoodsecrets.tumblr.com
Blogger: https://mycityfoodsecrets.blogspot.com/
MIX : https://mix.com/zoobiafarooq
============================================
eid recipes, phirni recipe, phirni, phirni recipe in hindi, phirni recipe pakistani, phirni recipe with rice flour, firni recipes, phirni recipe pakistani in urdu, firni recipe by zoobia farooq, firni recipe in hindi, phirni recipe in urdu, firni, Instant phirni recipe, how to make phirni at home, Punjabi