Keema Matar Recipe | Meat and Peas Recipe | ZOOBIA FAROOQ – Zoobia Farooq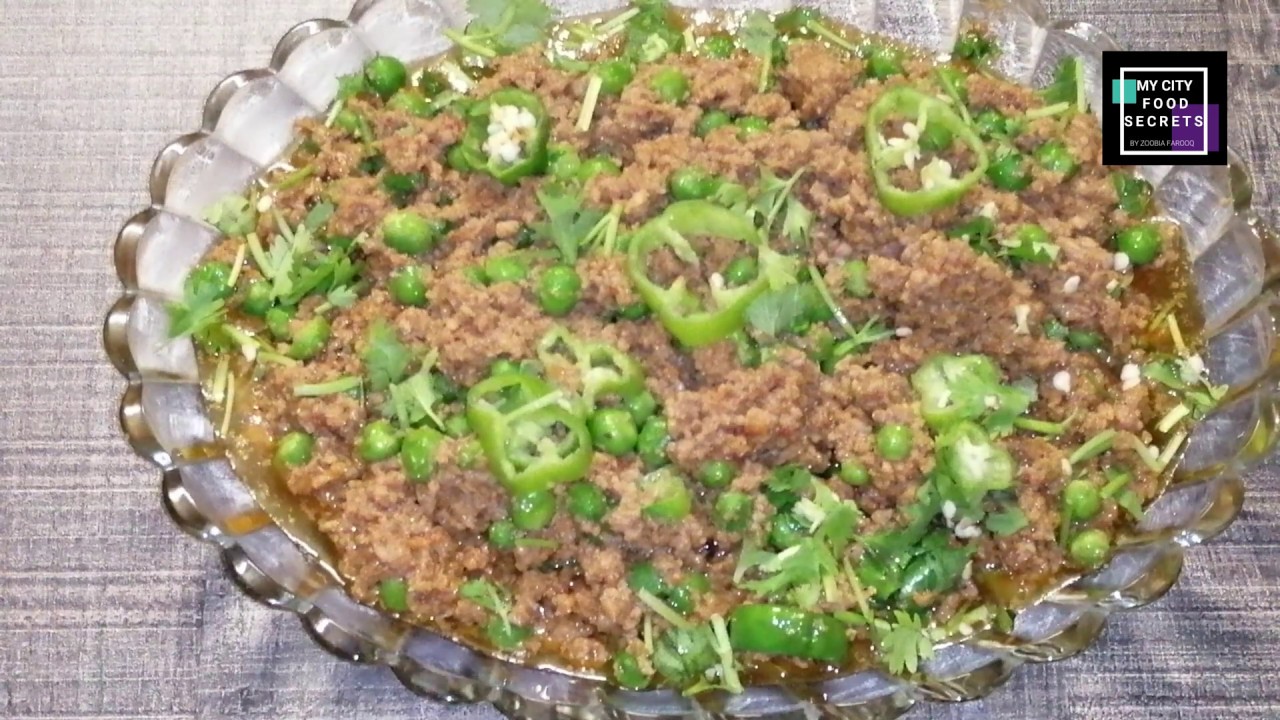 Keema Matar is Minced Meat cooking along with spices, condiments and green peas over a low-medium flame along with tomatoes, onions and ginger garlic paste, garnished with coriander leaves and just a little sprinkle of lemon juice served with chapati's roti's naan's or pav's and parantha's. Pea is an excellent vegetable to eat and when it is added with meat it become more delicious. You can make this Keema Matar in your regular as well as special meals. Must try and add a new flavor to your simple matar keema. Keema (aka kheema or qeema) is a flavorful minced meat (beef or lamb) dish said to have originated in Persia but extremely popular in the Indian sub-continent. Other meats such as mutton, chicken or turkey can also be used in this recipe. Try this delicious version with matar or mutter (green peas). You'll be surprised how easy it is to make. Keema Matar is a popular dish from India. It is said to have originated from Mughal cuisine. Keema means 'minced meat' and Matar means 'Peas'. This recipe is quite easy to make and doesnt take a lot of time. I hope you give it a try!
# Ingredients
2 tbsp Plain Yogurt
3 tbsp Tomato chopped
2 number cardamom
2 piece Cinnamon Stick
1/2 bunch coriander leaves
1 tsp Coriander Powder
1 tsp Cumin Powder
3 clove Garlic
1 tbsp Ginger garlic paste
1 number gr chilli
1 bunch gr peas
1 pounds Minced
1 number Onions
4 number pepper
1 number potato
1/4 tsp Red Chilli Powder
1 tsp Turmeric Powder
# Directions
In a pot heat the oil. When it gets hot add in the garam masala cumin onions and saute well . Add in all spices ginger garlic paste and stir well. Add ground meat tomatoes and and yogurt, stir and saute on medium heat for about 20 minutes
When ground meat is well done add in the cooked peas; potatoes (small pieces mix and simmer to heat thoroughly.
season and garnish with coriander pde and garam masala