Read Time:
3 Minute, 41 Second
Dahi Chicken Restaurant Style Recipe | Dahi Chicken Recipe | ZOOBIA FAROOQ | MY CITY FOOD SECRETS – Zoobia Farooq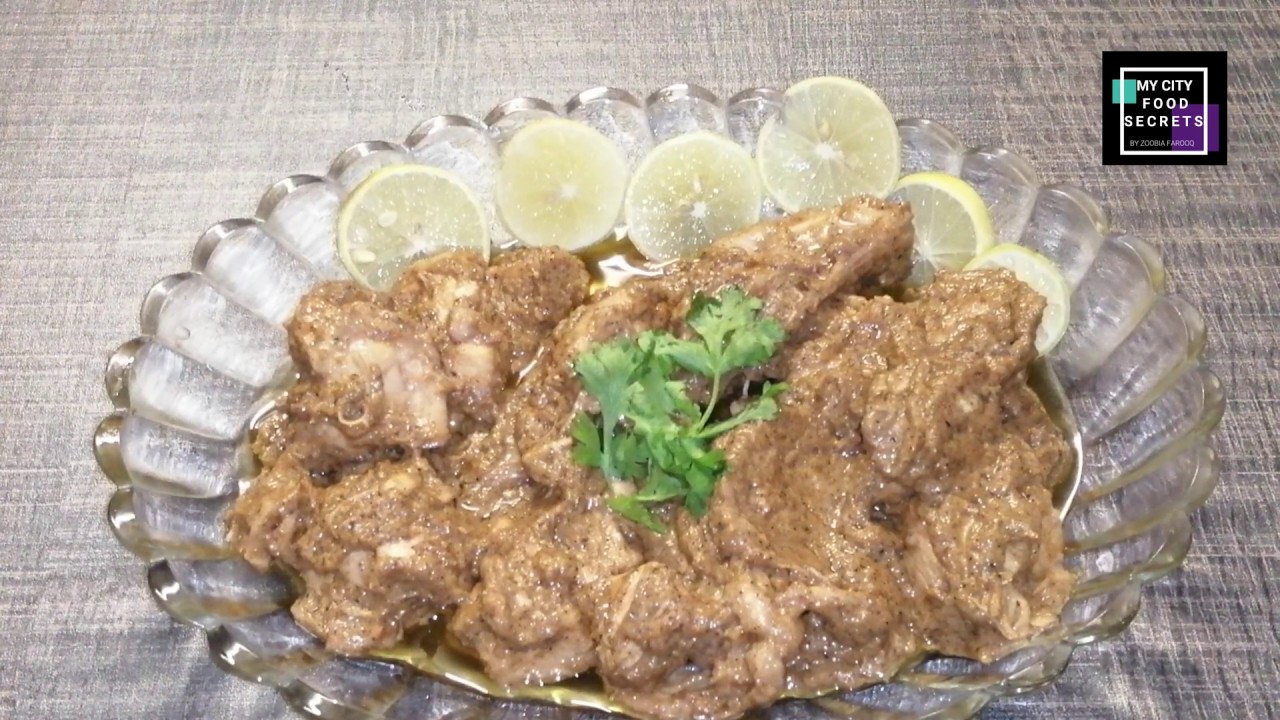 This video is about Dahi Chicken Recipe, Chicken in curd Gravy, Yogurt Chicken Recipe, Curd Chicken Recipe, Chicken Curry recipe by Garnish With Grace. This is a unique Yogurt Chicken Recipe known as Dahi Chicken Recipe in India and Pakistan. You can cook this recipe in your kitchen easily. As you know yogurt/dahi is used widely in chicken recipes, so try this spicy and tasty chicken recipe and enjoy. Dahi Chicken is a chicken curry sauce with regular natural yogurt. It is delicious in tasty and very tempting.So with chef Seema learn how to make Dahi Chicken at home. Chicken curry is a common delicacy in the Indian subcontinent, Southeast Asia, as well as in the Caribbean. One of the popular types of chicken curries is curd chicken (Dahi Chicken), in this variant yogurt mixed gravy is cooked on low-medium flame. In this Dahi Chicken Recipe (one of the curries of chicken) I have shown step by step process of process of making chicken gravy from curd.
Dahi Chicken is a chicken curry sauce with regular natural yogurt. It is delicious in tasty and very tempting.
ngredients to make Dahi Chicken recipe:
To marinate the chicken
500 gm Chicken
1/2 cup Curd/Yogurt
2 tbsp Ginger garlic paste
1/4 tsp turmeric powder
2 tsp Kashmiri red chili powder
2 tsp Coriander powder
1/2 tsp Cumin powder
2 tsp Chicken Masala Powder
Salt to taste
1 tbsp Lemon juice
Other ingredients:
1/4 cup oil
2 bay leaf
1 tsp shahi jeera/caraway seeds
1 onion, chopped
1 tbsp Kasuri methi (roasted & crushed)
¼ cup chopped coriander leaves.
How to make Dahi chicken step by step recipe:
1) First, marinate the Chicken – In a mixing bowl, take all the ingredients mentioned under to marinate the chicken. Mix it well. Marinate for 30 minutes for making the dahi chicken recipe.
To make Dahi chicken roast:
2)Heat oil and add bay leaf & shahi Jeera/caraway seeds. Sauté for a minute.
3) Add onion & sauté until onions are golden.
4) Next, add marinated chicken & cook it for 5 minutes.
5) Cover & cook until chicken is tender. Stir in between as required.
6)After 20 minutes, chicken is cooked well.
7) Add 1 tbsp Kasuri methi. Taste & add salt if required.
8) Simmer the flame & cook until Dahi chicken is dry.
9) Cook until oil starts to release from the sides.
10) Switch off the flame. Sprinkle some coriander leaves.
11) Dahi chicken roast is ready. Serve hot with Roti/Parathas.
My City Food Secrets is about tasty delicious food recipes that can be made easily at home and ideas on making delicious recipes with limited and available resources in kitchen. Every recipe described in easiest way so that you can cook your food without any difficulties. My recipe mainly from Pakistani cuisine and my delicious recipes from other cuisine Here I share all type of recipes like Pakistani, Italian, South Pakistani, North Pakistani, Chinese, restaurant style, Snacks, quick and easy recipe and many more recipes in very easiest way.Check out these delicious recipes try them out yourself and let me know how they come out for you.Here is your step by step guide to the perfect Recipes Do support and subscribe to the channel. In this video I will share my favourite recipe because it is yummy and delicious! let me know in the comments how did you like it! Please Subscribe Our Channel For More Videos:
dahi chicken recipe banane ka tarika
dahi chicken biryani recipe
dahi chicken biryani recipe in hindi
dahi chicken biryani recipe in urdu
dahi chicken recipe step by step
dahi chicken recipe in urdu
dahi chicken recipe pakistani
dahi chicken recipe without oil
dahi chicken recipe in hindi
dahi chicken dry recipe
dahi chicken recipe video download
dhuwan dahi chicken recipe in urdu
dhuwan dahi chicken recipes
dahi chicken recipe indian
dahi chicken recipe indian style
punjabi dahi chicken recipe
dahi pepper chicken recipe
dahi pudina chicken recipe
quick dahi chicken recipe
dahi chicken roast recipe
dahi chicken roast recipe in urdu
dahi wala chicken roast recipe
dahi chicken restaurant style recipe
__/LINKS_
YOUTUBE: https://www.youtube.com/channel/UCu7I…
Facebook Page : https://www.facebook.com/mycityfoodse…
Twitter : https://twitter.com/FarooqZoobia
Tumblr : mycityfoodsecrets.tumblr.com
Blogger: https://mycityfoodsecrets.blogspot.com/