Read Time:
3 Minute, 12 Second
Crispy Potato Balls | Potato Balls Recipe | ZOOBIA FAROOQ – Zoobia Farooq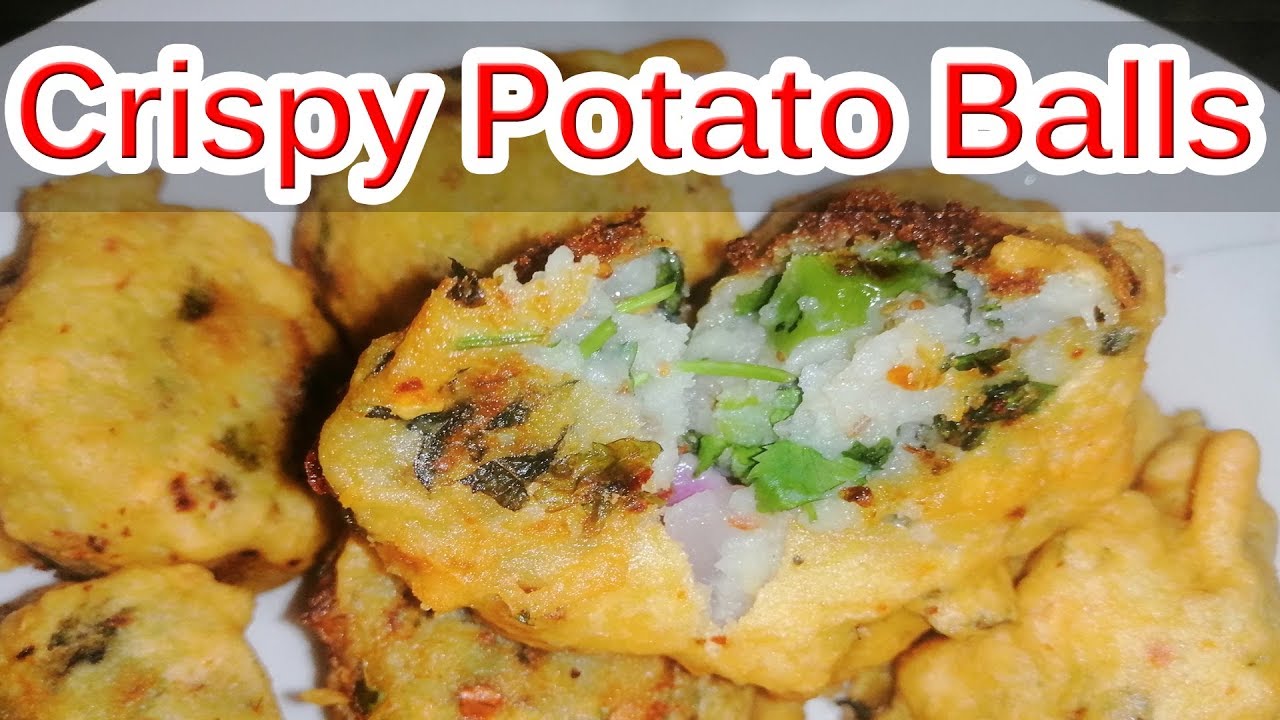 cooking videos for begginers. simple and quick junk dishes. How to make fried crispy potato balls. Poms. I remember when I was a kid, my mother brought, small frozen potato balls like these. Here, you have a homemade potatoes balls. They are very easy to make. Tasty snacks for kids!!. In this video we will see how to make potato balls recipe in Urdu. This crunchy and crispy potato snack is a great recipe for kids and is an excellent choice for an evening snack. For this recipe we are going adding it to the recipe enhances the texture of our snack. These potato fingers are enjoyed by everyone and they taste amazing when served hot. Crispy on the outside and soft mashed potatoes on the inside this snack recipe is definitely a winner.
Ingredients
2 cup potatoes (boiled, peeled and finely shredded)
3 Tbsp corn starch
1/2 tsp salt
1 tsp ginger (finely shredded)
1 Tbsp green chili (finely chopped)
2 tsp oil
Method
In a bowl mix potato, about 2-1/2 tablespoons corn starch, and salt. Oil your palm and knead the potatoes, making into very smooth dough, if needed oil your palm again. Add the ginger and green chili and knead it again to incorporate all the ingredients together. If needed oil your palm again and dust the corn starch over the dough as needed.
Divide the dough into 20 pieces and roll them between your palms, making them into smooth balls.
Heat the oil in a frying pan on medium heat. The frying pan should have about 1 inch of oil. To check if the oil is ready, put little batter in the oil. The batter should raise to the top but not change color right away.
Drop the potato balls slowly in the oil making sure don't overlap them.
Fry the potato balls until they turn golden brown, turning them occasionally. This should take about 6-8 minutes.
When they are golden brown, take them out with a slotted spoon. Place them on a paper towel to absorb the extra oil.
Crispy Potato balls will be crispy outside and soft inside, that is texture you are looking for this recipe.
My City Food Secrets is about tasty delicious food recipes that can be made easily at home and ideas on making delicious recipes with limited and available resources in kitchen.
Every recipe described in easiest way so that you can cook your food without any difficulties.
My recipe mainly from Pakistani cuisine and my delicious recipes from other cuisine
Here I share all type of recipes like Pakistani, Italian, South Pakistani,
North Pakistani, Chinese, restaurant style, Snacks, quick and easy recipe and
many more recipes in very easiest way.Check out these delicious recipes try them out yourself
and let me know how they come out for you.Here is your step by step guide to the perfect Recipes Do support and subscribe to the channel.In this video I will share my favourite recipe because it is yummy and delicious! let me know in the comments how did you like it!
potato balls recipe spanish
potato balls recipes
potato balls recipe pakistani
potato balls recipe baked
potato balls recipe indian
potato balls recipes pakistani
potato balls recipes by zoobia
potato balls recipe easy
potato balls recipe in hindi
potato balls recipe portos
potato balls recipe puerto rican
potato balls recipe with powdered potatoes
potato balls recipe french
potato balls recipes in urdu
potato balls recipes without cheese
potato balls recipe in urdu
potato balls recipe
garlic potato balls recipe
Please Subscribe Our Channel For More Videos:
__/LINKS_
YOUTUBE:https://www.youtube.com/channel/UCu7I09DyUktc7R4Vj0vN5iw
Facebook Page : https://www.facebook.com/mycityfoodsecrets
Twitter : https://twitter.com/FarooqZoobia
Tumblr : mycityfoodsecrets.tumblr.com
Blogger: https://mycityfoodsecrets.blogspot.com/
================================================