Read Time:
2 Minute, 41 Second
Aloo Sandwich Recipe in Hindi | Potato Sandwich Recipe | ZOOBIA FAROOQ – Zoobia Farooq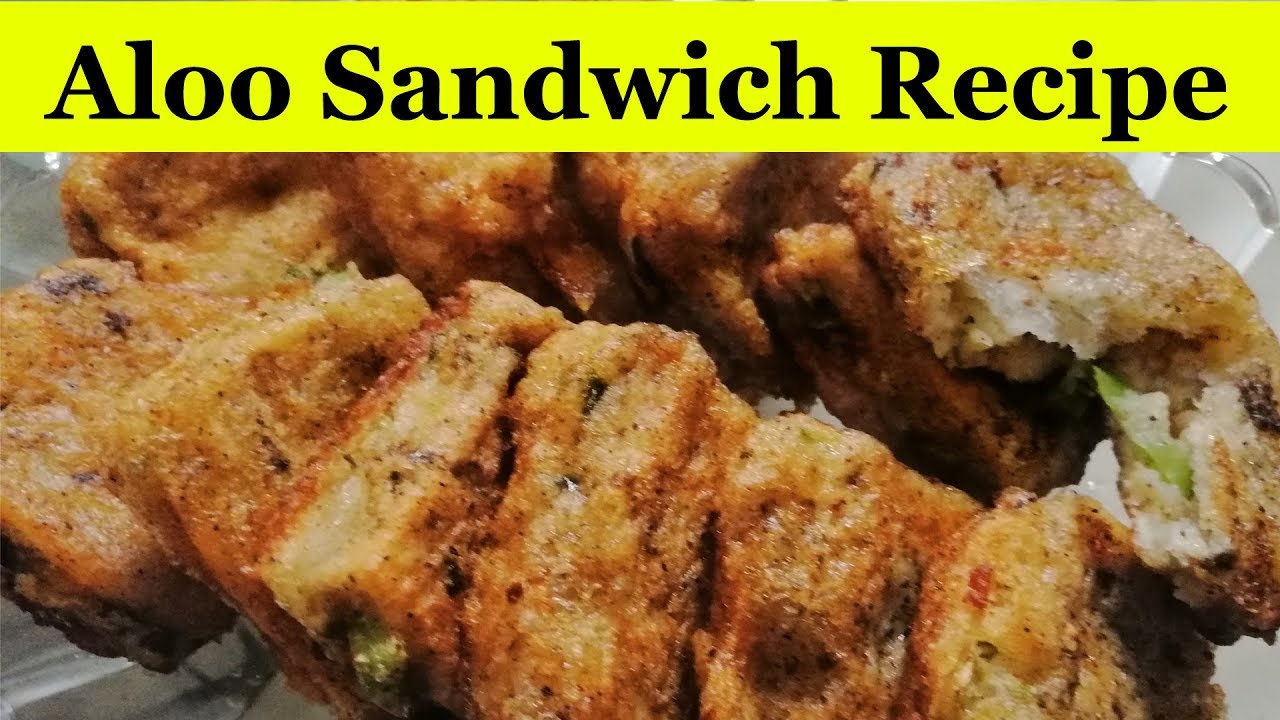 Potato Sandwich or Aloo Sandwich is an easy breakfast or snack recipe made with boiled and mashed potatoes. This Aloo Sandwich Recipe is delicious and filling, an all-time favorite dish for toddlers and kids. You can serve it for a tiffin box. a healthy and filling sandwich recipe prepared with spiced potatoes and other vegetables stuffing. the aloo stuffed sandwich recipe is very simple and can be prepared within minutes without any fancy dressing and stuffing. moreover it can be ideal breakfast sandwich recipe for early morning breakfast. I hope you will like this. Subscribe to my channel for more videos like this!
INGREDIENTS
2 potato / aloo, boiled & mashed
2 tbsp onion, finely chopped
2 tbsp capsicum, finely chopped
1 tbsp coriander, finely chopped
½ tsp kashmiri red chilli powder / lal mirch powder
1 tsp chaat masala
¼ tsp salt
8 slices bread, white / brown
4 tbsp tomato sauce
4 tbsp green chutney
1 tomato, sliced
1 tsp pepper, crushed
INSTRUCTIONS
firstly, in a large mixing bowl take 2 boiled and mashed potato, 2 tbsp onion, 2 tbsp capsicum and 1 tbsp coriander.
also add ½ tsp chilli powder, 1 tsp chaat masala and ¼ tsp salt.
combine well making sure all the ingredients are mixed well.
now take 2 slices of bread and spread 1 tbsp tomato sauce and 1 tbsp green chutney on each slice of bread.
spread a tbsp of prepared aloo masala over bread slice.
also, place tomato slices over aloo masala.
then sprinkle crushed black pepper.
further grate cheddar cheese generously.
cover with another slice of bread and press gently.
roast the sandwich with butter on both sides.
finally, cut the bread in half and serve spicy aloo sandwich.
My City Food Secrets is about tasty delicious food recipes that can be made easily at home and ideas on making delicious recipes with limited and available resources in kitchen.
Every recipe described in easiest way so that you can cook your food without any difficulties.
My recipe mainly from Pakistani cuisine and my delicious recipes from other cuisine
Here I share all type of recipes like Pakistani, Italian, South Pakistani,
North Pakistani, Chinese, restaurant style, Snacks, quick and easy recipe and
many more recipes in very easiest way.Check out these delicious recipes try them out yourself
and let me know how they come out for you.Here is your step by step guide to the perfect Recipes Do support and subscribe to the channel.In this video I will share my favourite recipe because it is yummy and delicious!
aloo bhari sandwich recipe at home
aloo bhari sandwich recipe app
aloo bhari sandwich recipe in hindi
aloo bhari sandwich recipe in hindi
aloo bhari sandwich recipe in urdu
aloo bhari sandwich recipe ever
aloo bhari sandwich recipe easy
aloo bhari sandwich recipe english
aloo bhari sandwich recipe simple
aloo bhari sandwich recipe recipes
let me know in the comments how did you like it!
Please Subscribe Our Channel For More Videos:
__/LINKS_
YOUTUBE:https://www.youtube.com/channel/UCu7I09DyUktc7R4Vj0vN5iw
Facebook Page : https://www.facebook.com/mycityfoodsecrets
Twitter : https://twitter.com/FarooqZoobia
Tumblr : mycityfoodsecrets.tumblr.com
Blogger: https://mycityfoodsecrets.blogspot.com/
================================================