Read Time:
2 Minute, 5 Second
How To Make Sabudana Kheer With Easy Ricepe | ZOOBIA FAROOQ – Zoobia Farooq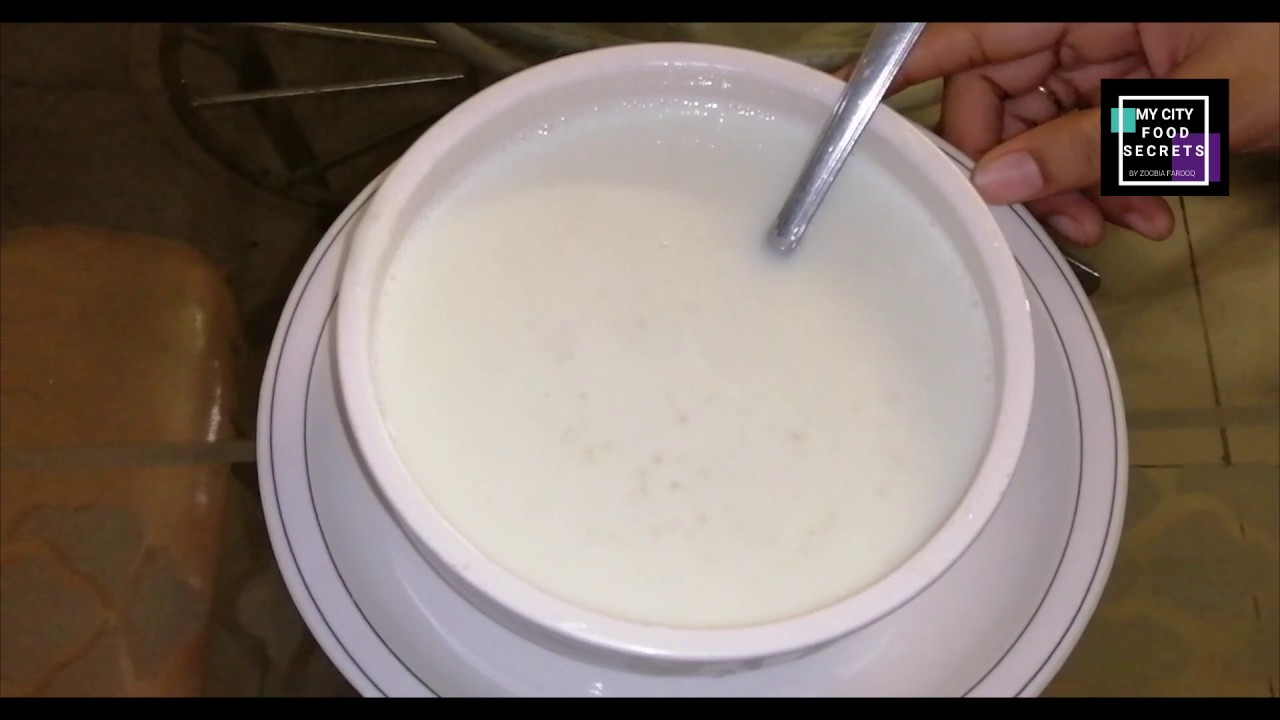 How to make Sabudane ki kheer It is probably the most common type of sweet and delicious food served on fasting days. However, one does not need to be on fast to enjoy it!! As name suggests this traditional Indian sweet is made from small size sago pearls. This sabudana kheer recipe is one of the easiest Pakistani and Indian dessert recipes and can be prepared in less than 20 minutes
Ingredients:
Sabudana Kheer:
-Sabudana (Sago) 1 tbs (soaked 30 minutes)
-Doodh (Milk) 1 Cup
-Elaichi powder (Cardamom powder) 1 pinch
-Dry fruit mix powder 1 tsp
-Cheeni (Sugar) 1 tsp or to taste
-Desi ghee (Pure clarified butter) ½ tsp
Directions:
-In pot,add sago and mash well.
-Add milk and mix well.
-Add cardamom powder and mix well.
-Add dry fruit mix powder and whisk well.
-Add sugar and mix well.
-Add pure clarified butter,mix well and cook until desired consistency.
My City Food Secrets is about tasty delicious food recipes that can be made easily at home and ideas on making delicious recipes with limited and available resources in kitchen.
Every recipe described in easiest way so that you can cook your food without any difficulties.
My recipe mainly from Pakistani cuisine and my delicious recipes from other cuisine
Here I share all type of recipes like Pakistani, Italian, South Pakistani,
North Pakistani, Chinese, restaurant style, Snacks, quick and easy recipe and
many more recipes in very easiest way.Check out these delicious recipes try them out yourself
and let me know how they come out for you.Here is your step by step guide to the perfect Recipes Do support and subscribe to the channel.In this video I will share my favourite recipe because it is yummy and delicious!
sabudana kheer recipes
sabudana kheer recipe in hind
sabudana kheer recipe with jaggery
sabudana kheer recipe pakistani
sabudana kheer recipe baccho ke liye
sabudana kheer recipe by zoobia
sabudana kheer recipe for babies
recipe for sabudana kheer
doodhi sabudana kheer recipe
sabudana kheer recipe for babies in hindi
sabudana kheer recipe without milk
let me know in the comments how did you like it!
Please Subscribe Our Channel For More Videos:
__/LINKS_
YOUTUBE:https://www.youtube.com/channel/UCu7I09DyUktc7R4Vj0vN5iw
Facebook Page : https://www.facebook.com/mycityfoodsecrets
Twitter : https://twitter.com/FarooqZoobia
Tumblr : mycityfoodsecrets.tumblr.com
Blogger: https://mycityfoodsecrets.blogspot.com/
================================================