Read Time:
2 Minute, 24 Second
How To Generate Tron Paper Wallet | Create Cryptocurrency Wallet | TRX – Zoobia Farooq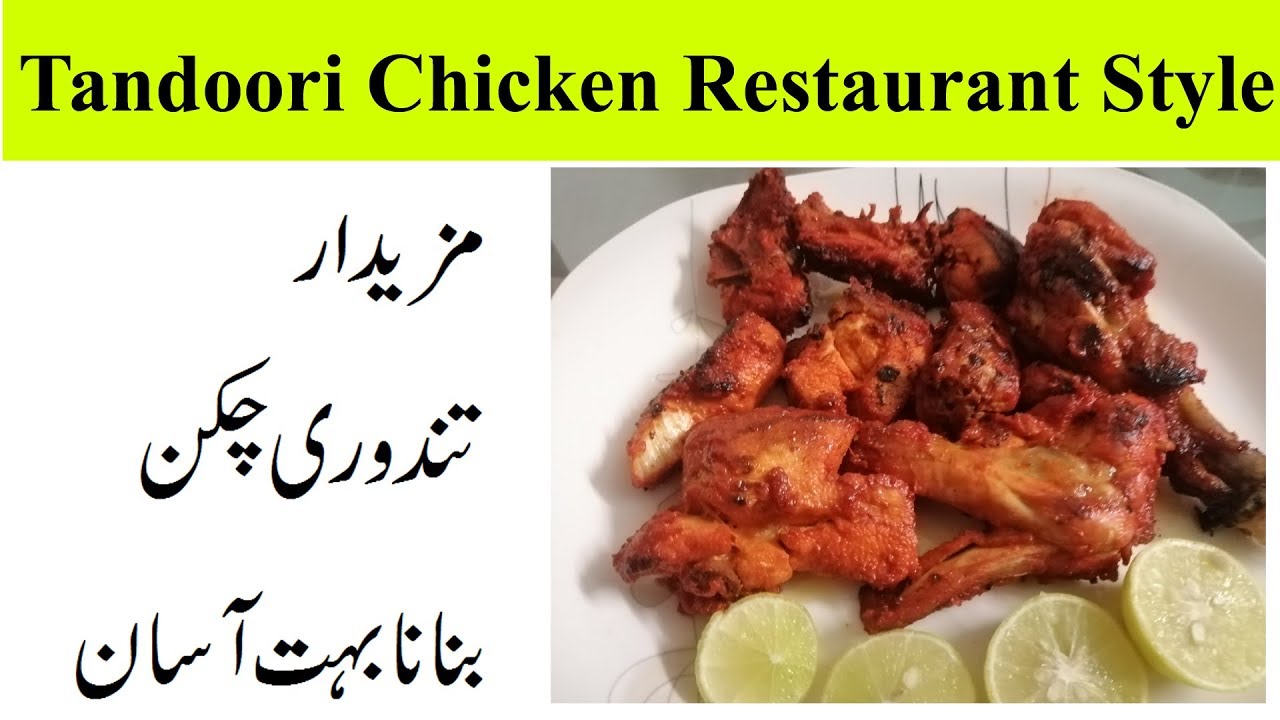 Tandoori chicken gets its name from the bell-shaped tandoor clay oven which is also used to make naan, or Indian flatbread. Skinless legs and thighs are marinated in a tenderizing mixture of yogurt, lemon juice, and spices and the meat is slashed to the bone in several places helping the marinade penetrate and the chicken cook more quickly. The chicken gets its characteristic red hue from either lots of fiery chile or the addition of red food dye. We're not that big on food dyes here, so we've skipped it, but if you must have your chicken bright red, feel free to add a bit of red food dye to the marinade.
INGREDIENTS
1 c. Greek yogurt
Juice of 1 lime
1 clove garlic, minced
1 tbsp. freshly grated ginger
1 tsp. garam masala
1/2 tsp. ground turmeric
Kosher salt
Pinch of cayenne pepper
2 lb. chicken legs
DIRECTIONS
In a large bowl, whisk together yogurt, lime juice, garlic, ginger, garam masala, and turmeric and season with salt and cayenne.
Add chicken and toss until fully coated. Let marinate in the fridge at least 2 hours.
When ready to bake, preheat oven to 400º and line a baking sheet with a wire rack. Bake chicken 20 minutes, then flip and bake 20 minutes more. Heat broiler and broil until skin is crispy, 2 minutes.
My City Food Secrets is about tasty delicious food recipes that can be made easily at home and ideas on making delicious recipes with limited and available resources in kitchen.
Every recipe described in easiest way so that you can cook your food without any difficulties.
My recipe mainly from Pakistani cuisine and my delicious recipes from other cuisine
Here I share all type of recipes like Pakistani, Italian, South Pakistani,
North Pakistani, Chinese, restaurant style, Snacks, quick and easy recipe and
many more recipes in very easiest way.Check out these delicious recipes try them out yourself
and let me know how they come out for you.Here is your step by step guide to the perfect Recipes Do support and subscribe to the channel.In this video I will share my favourite recipe because it is yummy and delicious! let me know in the comments how did you like it!
Please Subscribe Our Channel For More Videos:
__/LINKS_
YOUTUBE:https://www.youtube.com/channel/UCu7I09DyUktc7R4Vj0vN5iw
Facebook Page : https://www.facebook.com/mycityfoodsecrets
Twitter : https://twitter.com/FarooqZoobia
Tumblr : mycityfoodsecrets.tumblr.com
Blogger: https://mycityfoodsecrets.blogspot.com/
================================================
tandoori chicken recipe
tandoori chicken
tandoori chicken indian recipe
chicken tandoori
tandoori chicken (dish)
tandoori
tandoori chicken at home
tandoori chicken in oven
chicken
tandoori chicken in gas stove
tandoori chicken masala
easy tandoori chicken
chicken appetizer
how to cook
tandoori chicken without oven
tandoori chicken street food
roasted chicken, snacks and appetizers
bbq
tandoori chicken by chef zoobia